A new version of Celtx was released a couple of days ago. It's version 2.9.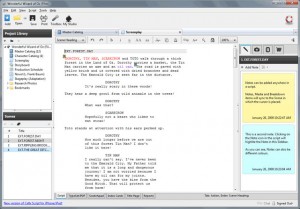 Celtx is a free software application that helps you during the production process of a film, documentary, music video, podcast, video game, theatre, novel, etc. It contains tools for writing scripts, storyboards, drawing set-ups, developing characters and schedule your production.
It may not contain all the gadgets needed for a big Hollywood production but I think for smaller or independent productions it's a great tool.
Check out the release notes.