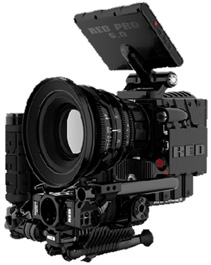 Vincent Laforet is one a the few lucky guys being the owner of one of the new RED Epic M digital cinema camera's. He posted some frame grabs taken from 5K full resolution 96 fps video he shot. The stills are absolutely stunning. This is one hell of a camera. And it should, as you have to pay $58000 for a complete system that is ready to shoot.
Check out the posts on his blog here and here and see for yourself.
Of course this is a camera for professionals but it sets new standards for the other manufacturers. It took RED a long time to get the camera to this point and it actually still is in beta test fase, only accessible for a selected few pros hand picked by RED. However, there are no other camera's today offering the same as the Epic-M in a form factor this small and in this price range.
My guess is that the world of digital cinema camera's will be looking quite different a couple of years from now and the Epic-M could very well be the first step in this change…