Inspired by the excellent article series "White Seamless Tutorial" by Zack Arias I made a series of portraits of my daughter Zoë using a white and black background.
I used the Nikon D300s with Nikon AF-D 35-70mm f2.8 lens. The white background was separately lit by two hot shoe flashes (LumoPro LP160 and Nikon SB-600). My subject was lit by a studio flash with diffused 50cm (20″) beauty dish. I like the catch light in the eyes better with diffusion on the beauty dish. Without it the catch light would become a donut like shape which I did not really like. I also used a 95cm (37″) Octagon softbox for some of the photos.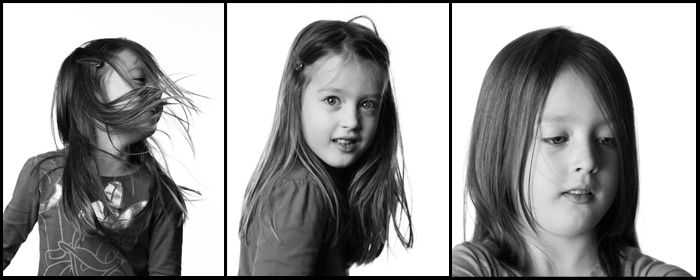 All flashes where triggered by Phottix Strato II Multi wireless transmitter and receivers. These are great units, very reliable at a great price. You can select 4 channels and 4 groups which comes in really handy if you want to switch off your background lights for example. Just deselect the group by pushing the button on the transmitter on your camera and you're set. No more walking back and forth between your lights!
Below a couple of examples in colour. I like the action photo where she's jumping in the air. Made a whole bunch of them but, back at the computer, I discovered that the background wasn't blown out to white everywhere so next time I must check exposure better. Saves a lot of time in Photoshop. I changed some settings in my camera so I can better judge (over)exposure.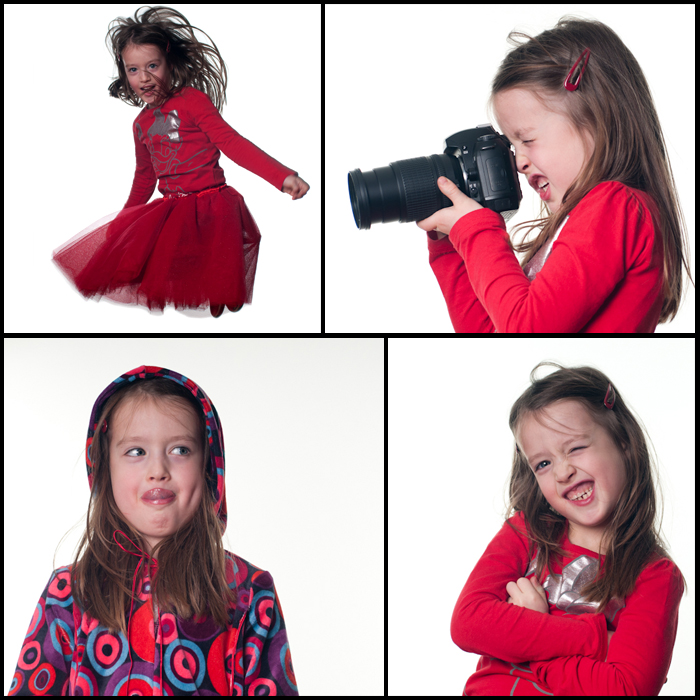 And finally some portraits of Zoë on a black background. The studio flash with octabox acted as key light and a single hot shoe flash behind her acted as hair light.