Listed below are items I have for sale at the moment. If you are interested in buying something, drop me an e-mail.
---
MOTM slanted modular cabinet

Modular synthesizer cabinet for MOTM/5U modules in excellent condition. The cabinet is build from 18mm Birch plywood in Mahony stain and provides space for 2 x 18 = 36 1U width modules. Modules are mounted on a metal strip (Bridechamber), screws are provided.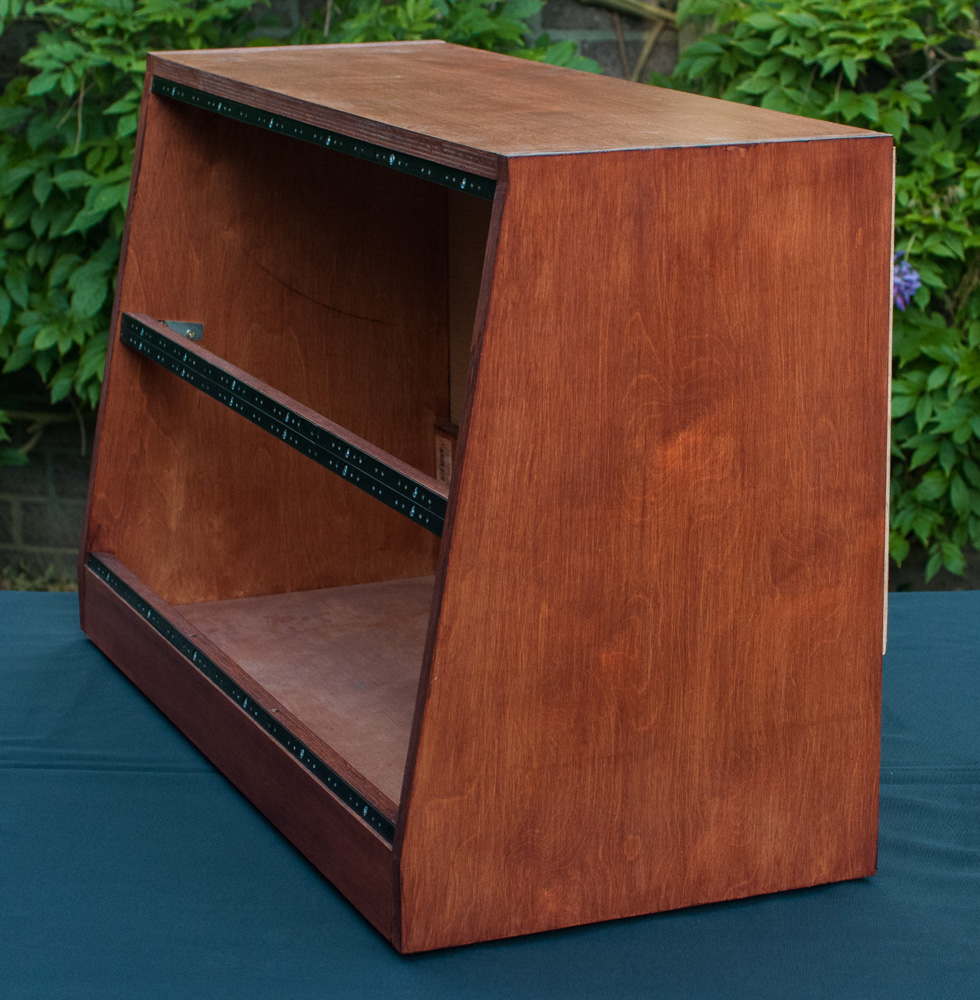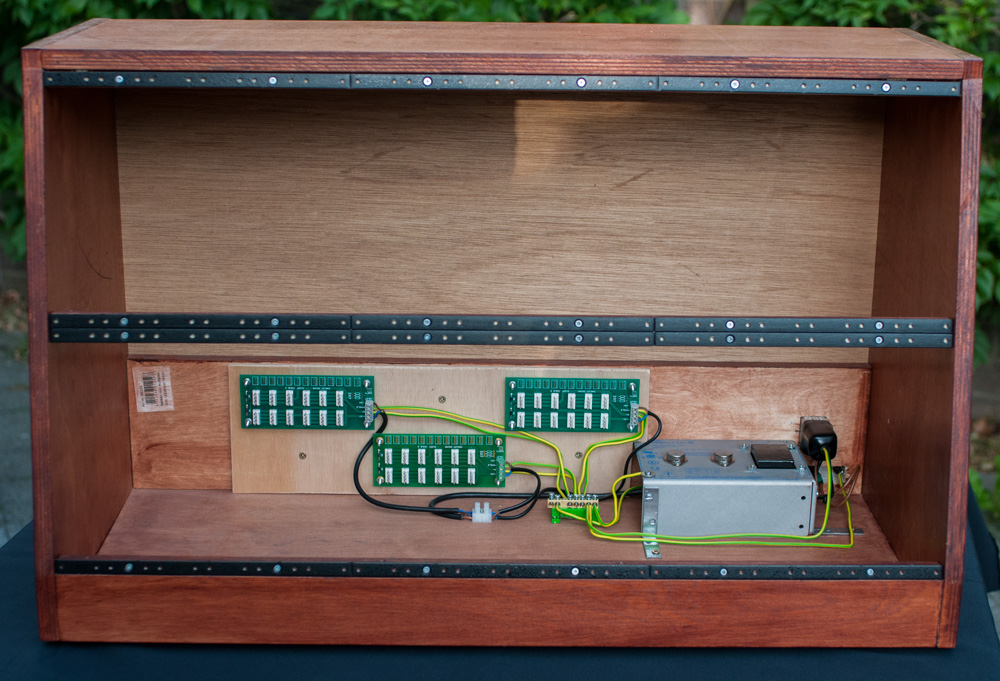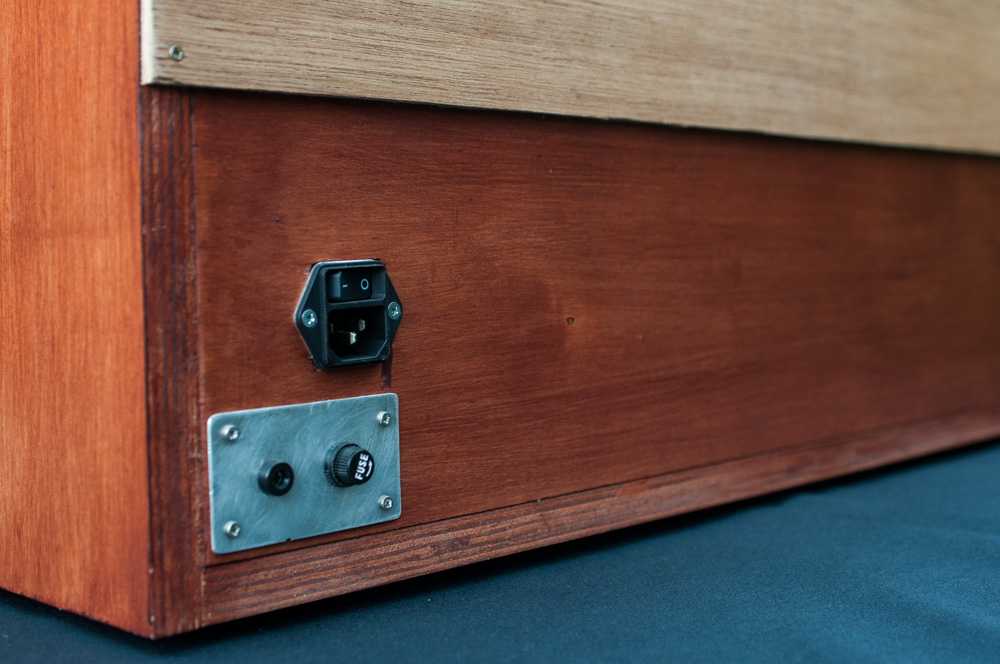 The cabinet comes with built-in Condor +15V/-15V 1.5A power supply and power distribution.
Dimensions of the case are 837 x 534 x 363-295 mm (w x h x d).
NOTE: this cabinet does not support Eurorack or Dotcom modules!
Collection in person preferred as shipping this in a safe way will probably cost a lot.

Price: € 300,-
---
Mackie Control C4 midi controller

This MIDI controller is used but it very fine condition. All rotary encoders, displays and LED's are in fully working order. This is the perfect addition to a Mackie Control Universal or Mackie Control XT.
Original power supply included.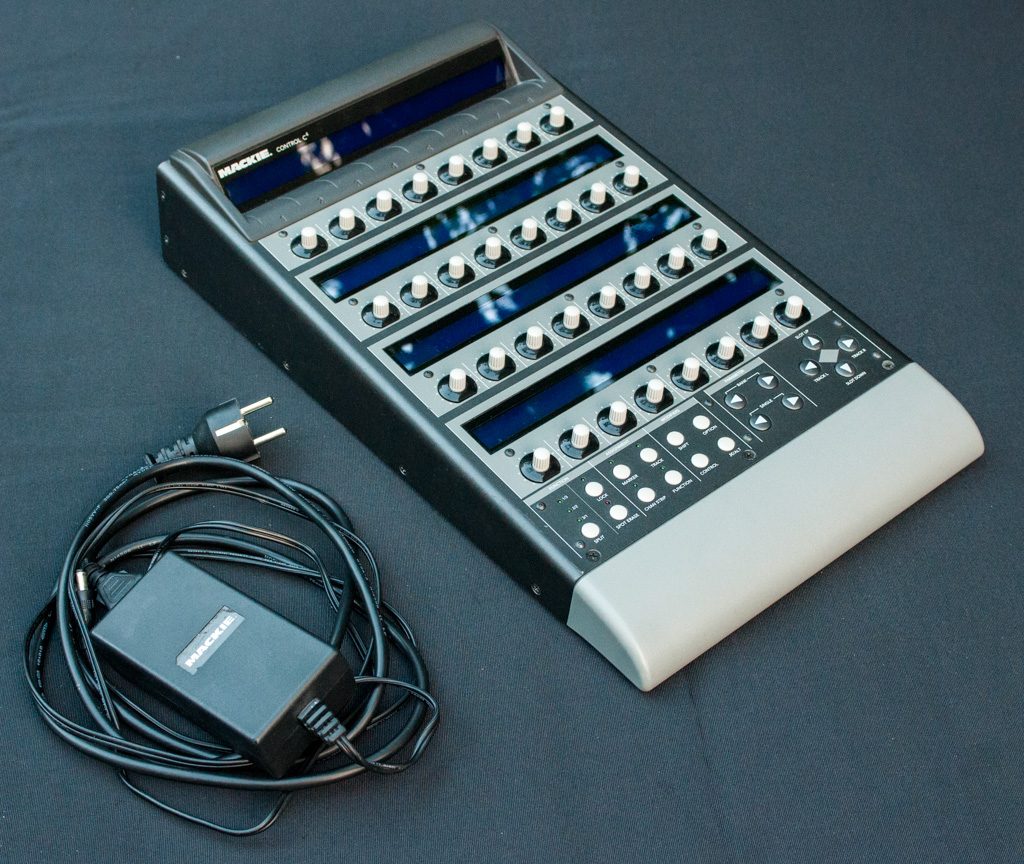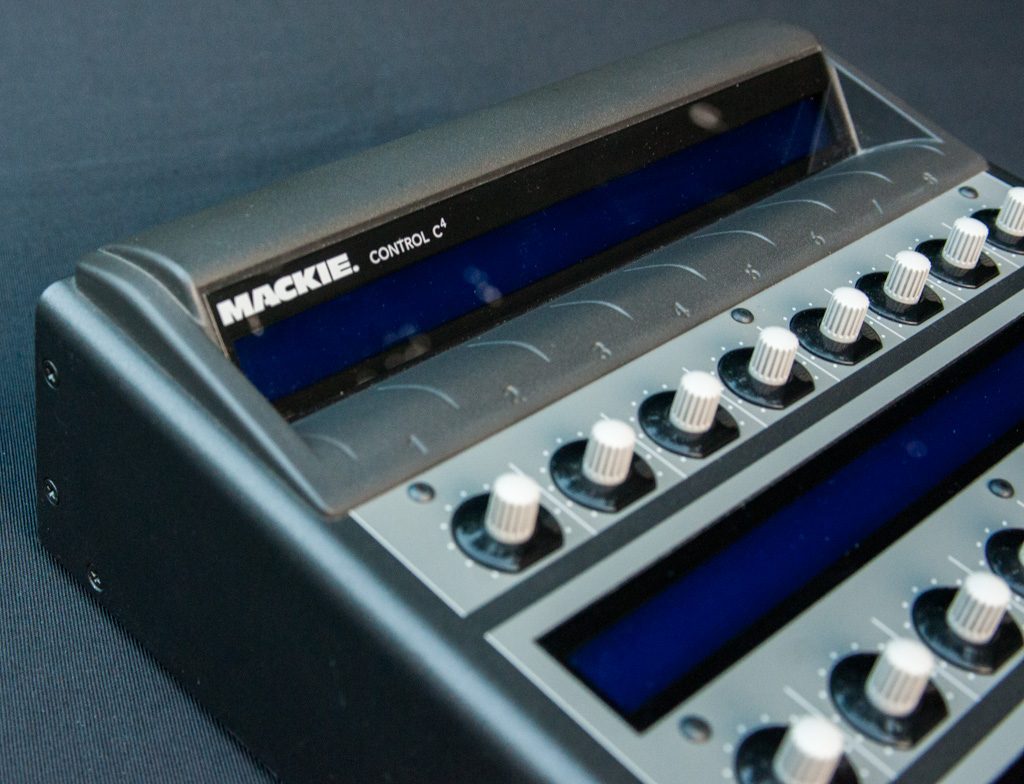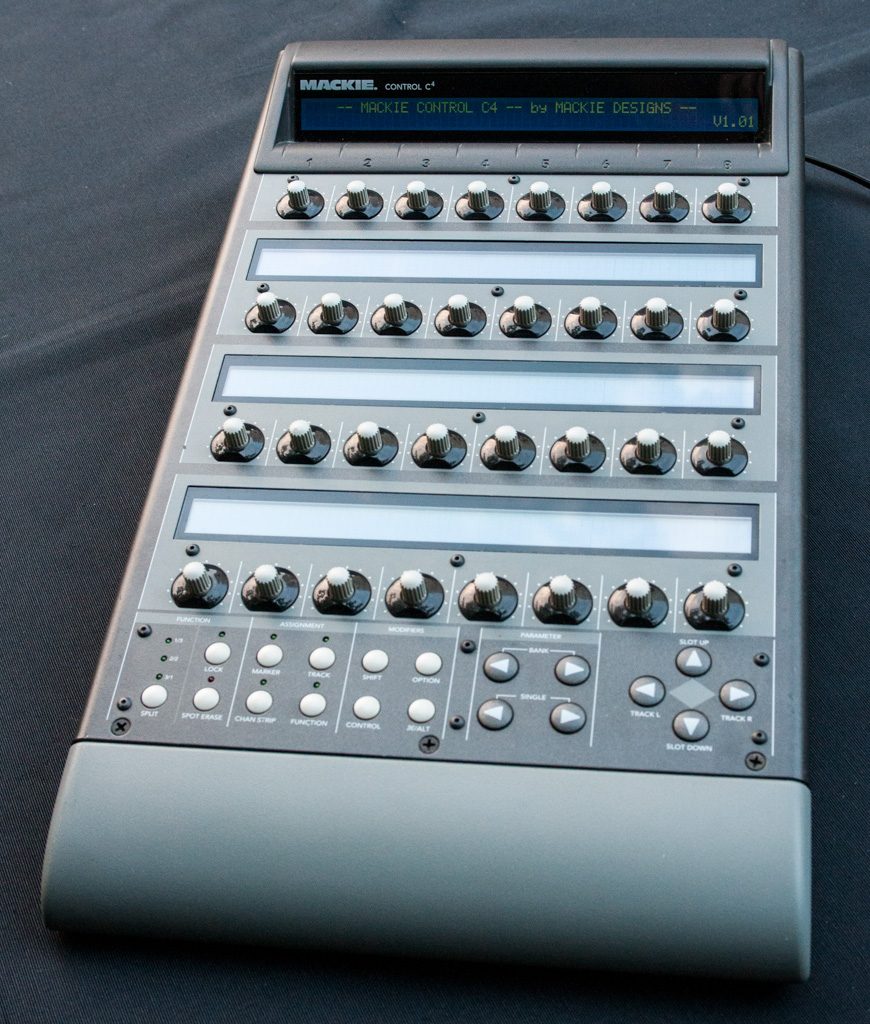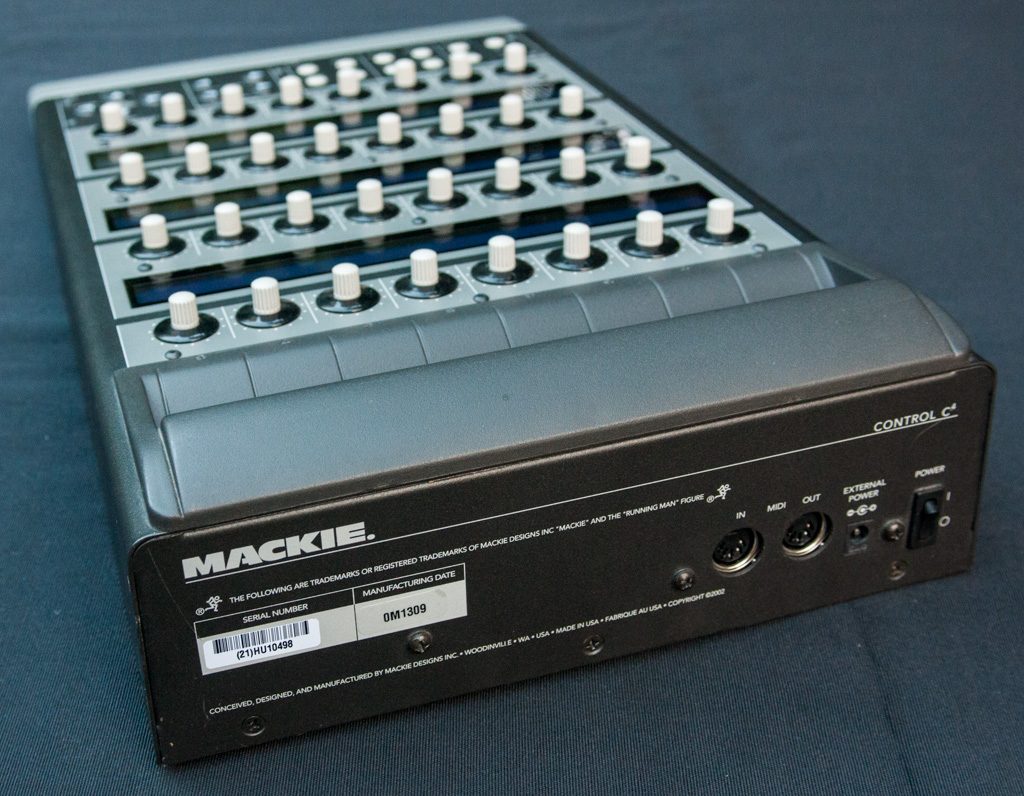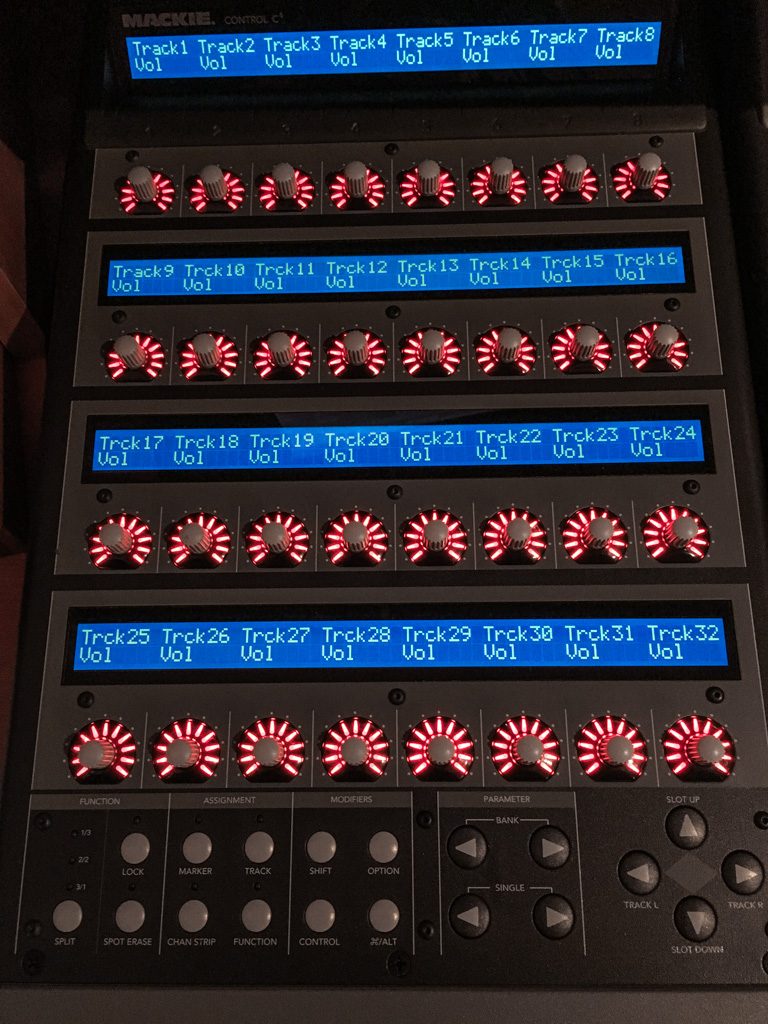 This controller is not supported by Cubase but does work out of the box with for example Logic or Sonar.
Price: €275
If you're interested contact me for shipping cost to your location.