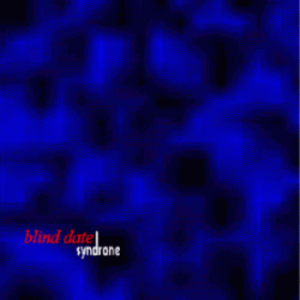 | | |
| --- | --- |
| beneath the surface | 7:03 |
| skin job | 11:08 |
| last dream before | 10:18 |
| we saw elvis at the bus stop | 5:10 |
| shift nine – part I | 5:31 |
| john doe | 5:51 |
| beauty of decay | 4:07 |
| müscheln und andere tieren | 14:05 |
| shift nine – part II | 9:01 |
"Blind Date" was recorded during several jam sessions between 1994 and 1996. All tracks were recorded on DAT at home and were mastered by Ron Boots in his studio.
This second album has some experimental tracks and also more up-tempo tracks. Several tracks are one time only live recordings and capture the spirit of the moment. These tracks have been recorded live to DAT and that's how it can be heard on the compact disc.
Erik Eikelboom is a guest musician playing electric guitar on "Beauty of Decay" (his name has been misspelled on the CD inlay!)
The official release date of "Blind Date" was September 1st, 1996. The compact disc can be obtained from Groove NL or send me an e-mail message for more information.
Here is a list of equipment we used during the recording of the compact disc: Akai VX600, Alesis D4, Boss RRV-10 Digital Reverb, Korg Poly 800, Wavestation WS1/EX, Roland D50, Yamaha SY22, Yamaha SY99, Yamaha TX7, Yamaha TX81Z, Yamaha CS-10, Digitech DSP-256 E.
Mixed on Soundcraft Spirit Folio 4. Recorded on Sony DTC-55ES and Kenwood DX-7030 DAT.