Resonant Lopass Gate (Thomas White version)

This is a derivative of the famous Buchla 292c Lopass Gate. It is developed by Thomas White. It is a very nice module. As it uses Vactrols it has a very specific character which I like a lot.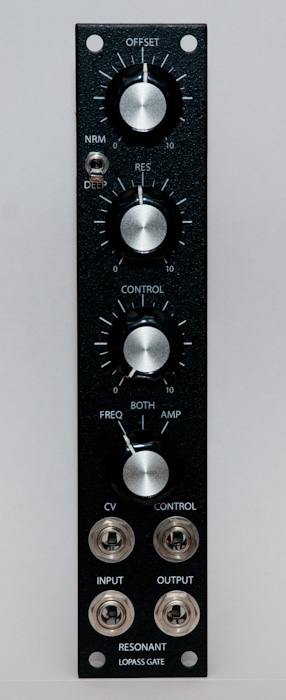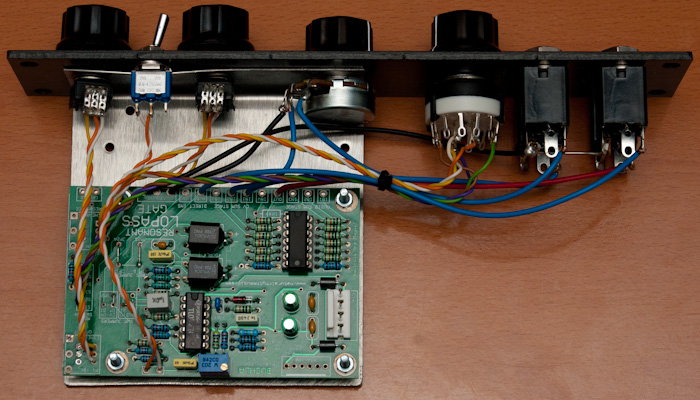 PolyDAC v3 4-Channel MIDI-CV/GATE Interface
The PolyDAC is a 4-channel MIDI-CV Converter originally designed by Paul Maddox and later the design was released to the general public. The PolyDAC is now available through Elby Design, with permission from Paul Maddox.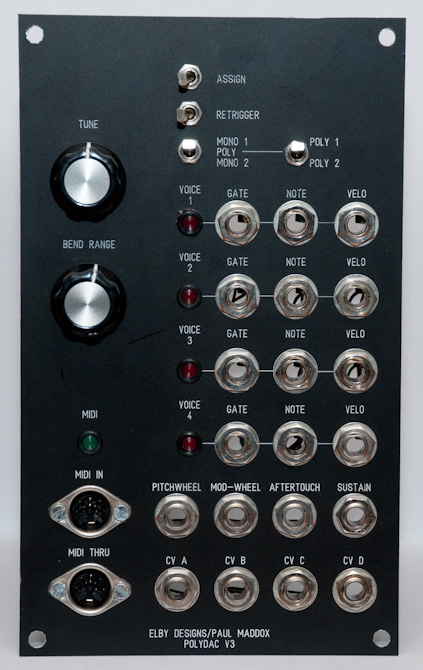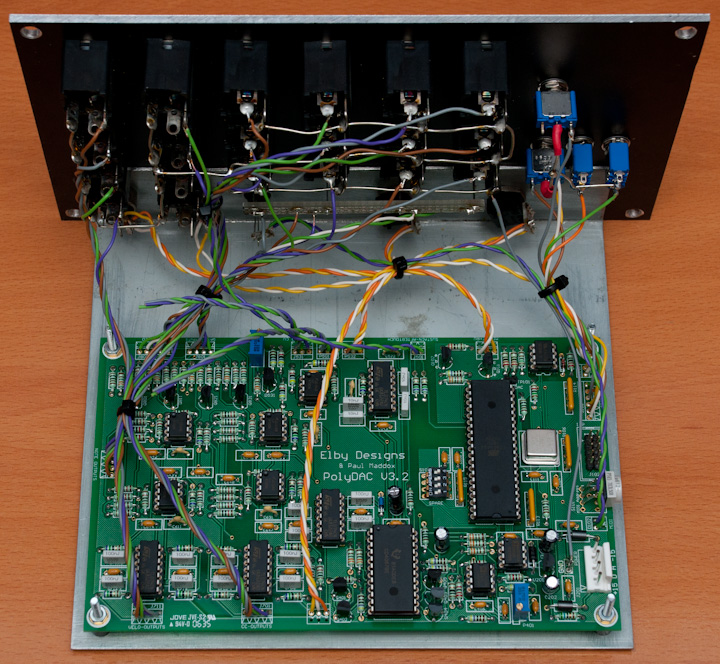 Multiples
This multiples module is made using Bridechamber front panels.