I made 2 cabinets for the modular which fit nicely on top of each other.
The cabinet has 2 rows of 18U wide, so it can hold a maximum of 36 1U modules.
The wood used is 18mm thick Birch plywood. I finished it with 3 layers of Mahony stain and 1 layer of heavy duty lacquer. Below two pictures of the lower cabinet.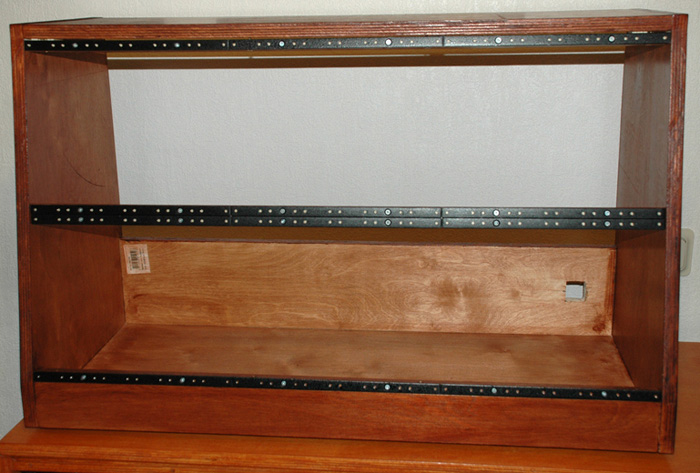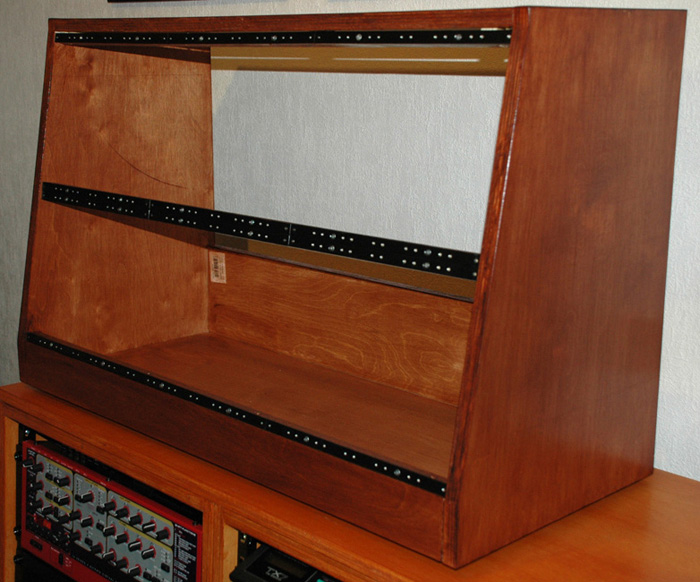 And one last picture of the two cabinets on top of each other.