Today I found out that the Light Painting Buchlaesque photo I posted a couple of weeks ago was selected as picture of the week for the I Dream Of Wires Modular Synthesizer Photo Contest! I'm really excited about that.
Check out the post on Matrixsynth or the I Dream Of Wires Facebook page for more information.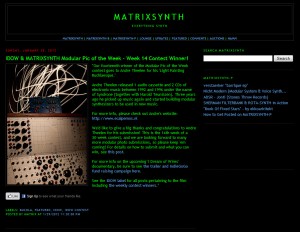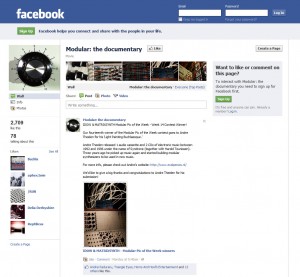 Being selected as photo of the week means I get a 'I Dream of Wires' DVD upon the film's release, somewhere in the summer of this year and the photo with accompanying text/URL will also be included on the 'I Dream Of Wires' DVD release, as part of a bonus-feature photo gallery.
After the end of the contest a Top5 of winners will be selected. One of these photos will be selected as an official 'I Dream Of Wires' T-shirt design, and all 5 will be printed as a postcard set. T-Shirts and postcard sets are available as part of 'I Dream Of Wires' IndieGoGo fund raising packages. Top5 winners will also receive a complimentary T-Shirt and postcard set.