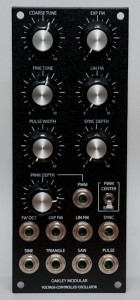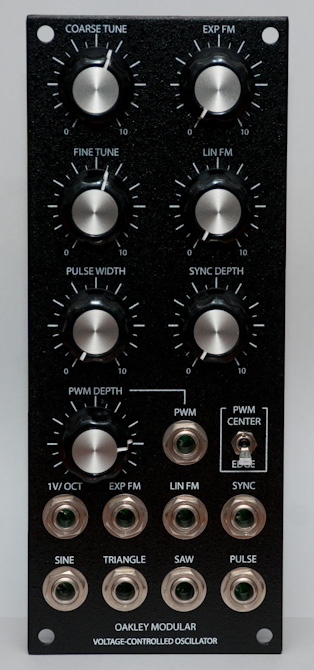 I finished the first modules for my modular synthesizer: two Oakley VCO Issue 4 modules.
The build process was straight forward but I had to get used a bit to soldering with flux based organic solder and no-clean solder and washing the PCB to remove the flux. But all went well and both modules worked first time.
All front panel controls are mounted on the printed circuit boards so there is just some interconnect wiring to be soldered between the PCBs.
Below a picture of the finished module.