I build a temporary cabinet out of MDF and scrap wood for the first modules to be installed in. When I'm out of room in this cabinet I will built a final cabinet which will look much nicer than this one!
I used mounting rails from Bridechamber for easy mounting of the modules.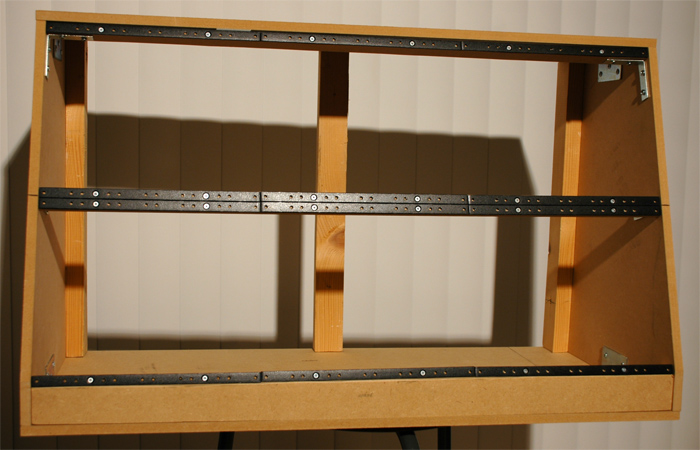 And here the cabinet with some finished and unfinished modules in it.