I finished my new studio furniture today. I've been building it for about 2 weeks and today the final coat of finish was dry.
The furniture consists of a desk with two cabinets below and two little cabinets on top of it. The little cabinets each are 8HE high. Then there are two 22HE cabinets. I used Birch plywood as the main material. Below a few pictures of the end result.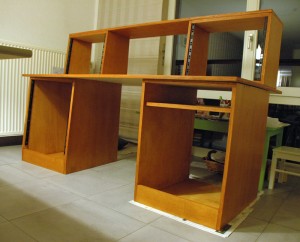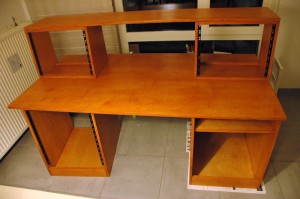 I am by no means a professional woodworker but I really like how it turned out. This was not a very complicated project but is was the largest size project I've taken on so far.
I learned a lot and I'm enjoying the result every time I'm in my studio.