I modified my initial skate wheel dolly so it would be *much* lighter and more portable. The old dolly is heavy and takes up quite some space and therefore also needs quite some space to transport and store. I got the idea when reading a blog post by Ryan E. Walters. He also converted a full-size skate wheel dolly to something more portable.
The first thing I did was cut the main board of the dolly. It now measures 47 x 33 cm. (18.5″ x 13″). This makes the dolly a lot easier to handle as it is smaller and weighs a fraction of the original one.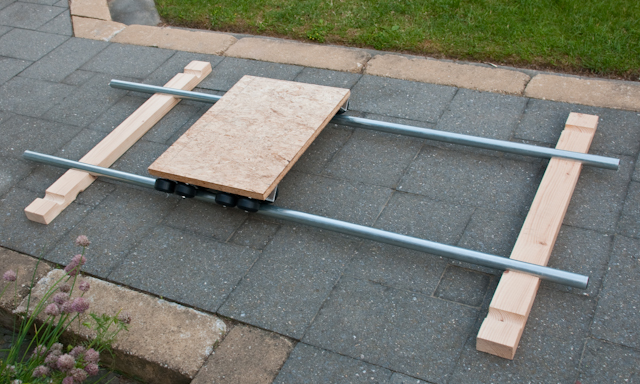 I cut the Aluminum frame for the wheels to fit the new dimensions and fixed the frames to the board.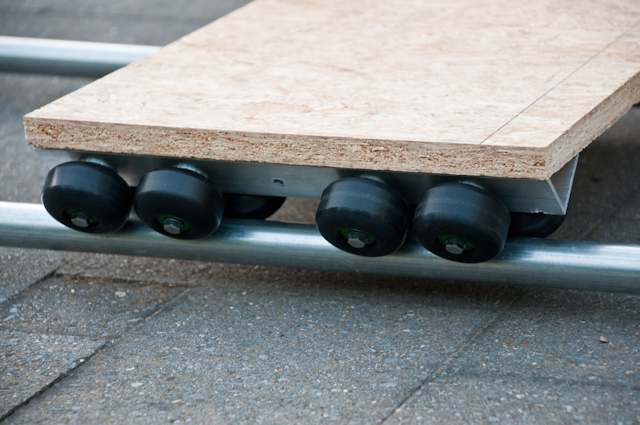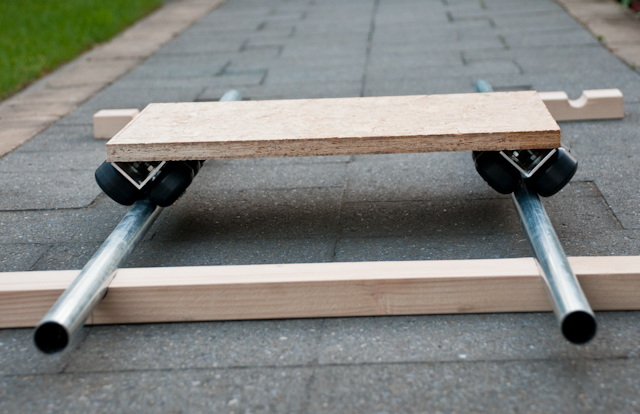 The picture below shows my first test setup with the new dolly (sorry for the cable mess on the camera ;)).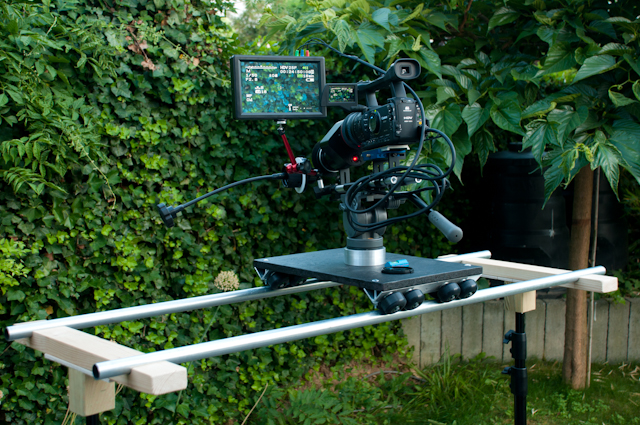 During this first test run I quickly discovered that the way I fixed the crossbars to the stands was not very stable. I used a piece of wood with a 5/8″ hole drilled into it for mounting on the stands. This needed to be fixed first!
After doing some more research I found the Avenger F301 Baby Wall Plate.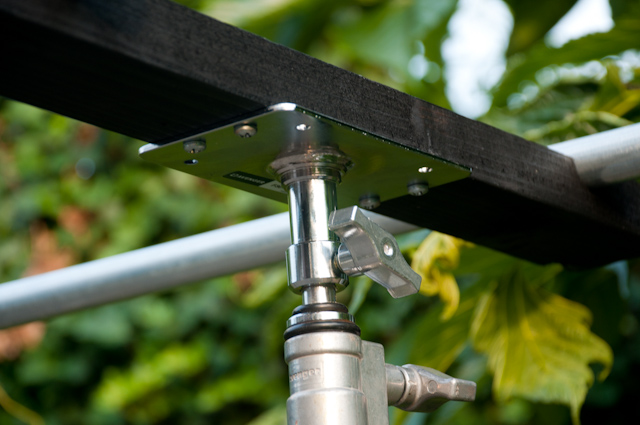 This fixed the instability and resulted in smooth dolly moves.
After that I asked my Dad to make a 75mm Aluminum bowl so I could use my Libec head with the dolly.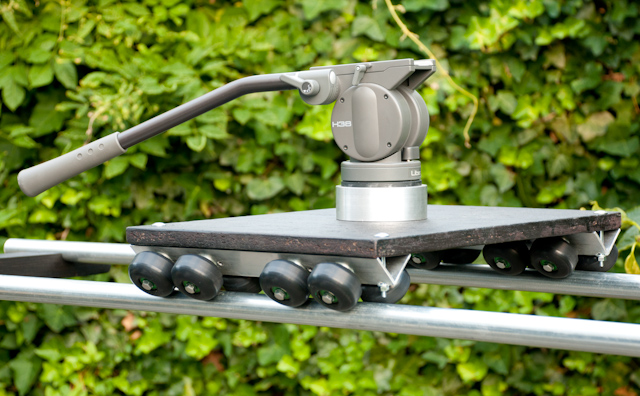 And another picture of the final result: the skate wheel dolly Mk2 mounted on two C-stands.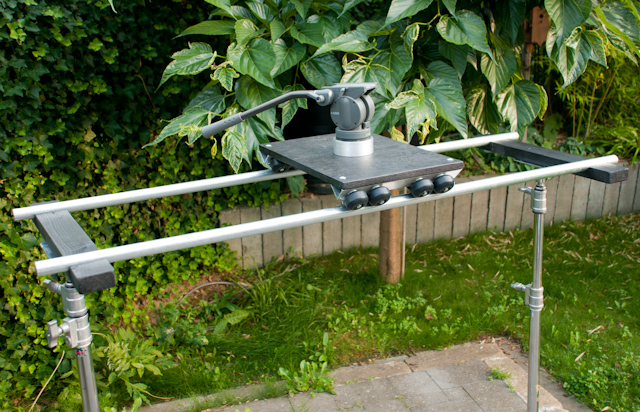 The tracks are 1.5m long but can be any length of course. I made two sets of crossbars to hold the tracks. One pair with the Avenger baby plate mounted to them for use with stands and another pair without the baby plate. This last pair can be used when I need the camera to be low to the ground and can't use stands.
All in all a pretty flexible system that is small and portable and capable of unique shots not possible with the old version.