With a couple of friends I went to a concert of Jean-Michel Jarre in Ahoy, Rotterdam (Netherlands). For me it was pure nostalgia. Jarre being one of the first electronic music artists I was exposed to (the first one was Vangelis with "Spiral" which was played by a rather open minded music teacher in High School).
It was a good show. Nice visuals and great to see those famous analogue instruments on stage. What impressed me the most however was Jarre's own performance. He's over 60 years old now and during the whole show he was jumping and dancing around 😉 He was surely having fun. Also, he used several alternative musical controllers like the light harp, a Moog Liberation and the Theremin which allows the performer to leave his fixed spot and brings more life to the performance.
That's one of the main issues I have with electronic music performances. Most of the time the performers are standing or sitting behind a keyboard and they stay there in that one spot for the whole performance. Fortunately this concert was different.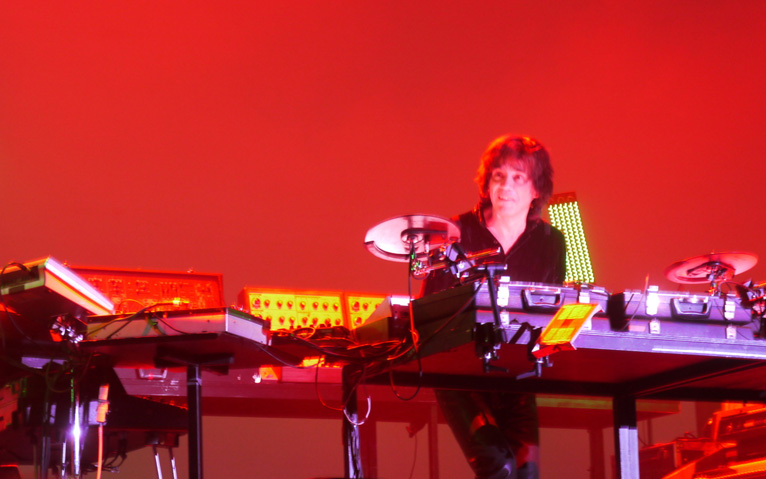 The picture was not taken by me. I found it on a forum but can't remember where so I don't know who took the picture.