The cabinet is almost done now!
It is made out of 18mm Birch plywood and there are 4 layers of Mahogany stain applied now. I still have to do one or two layers of protective lacquer.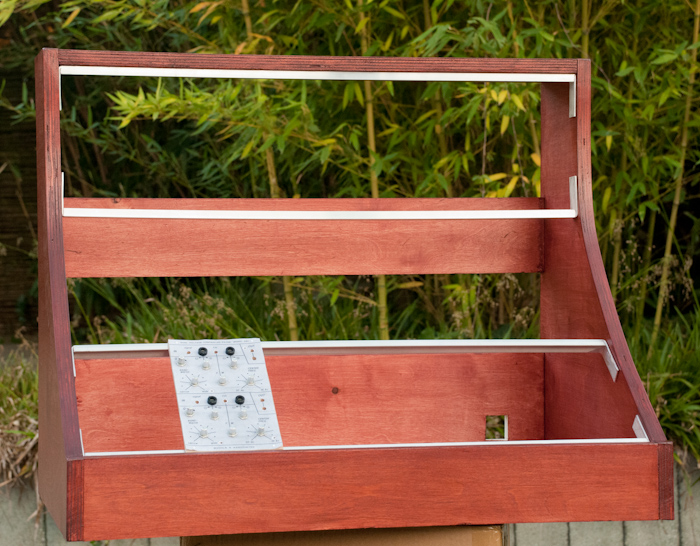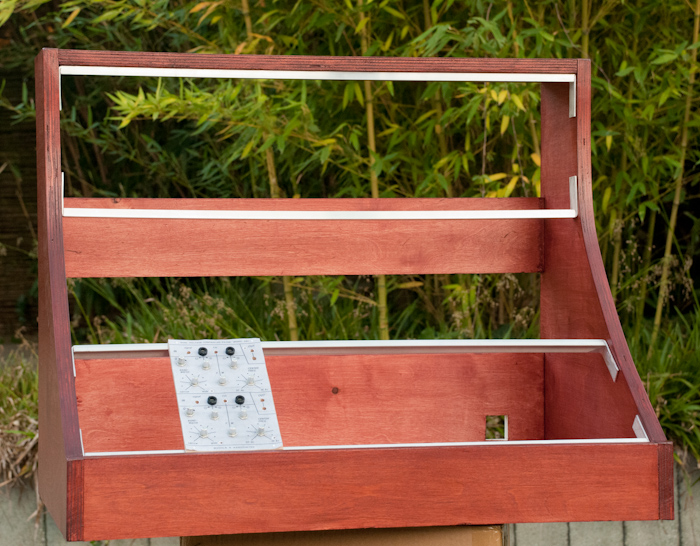 Today I made four Aluminum rails where the modules will mount to. Unfortunately, I couldn't finish the last two for the middle row as my DIY shop was out of the Aluminum profiles (10 x 20 x 2 mm) I needed.
Here are some close ups.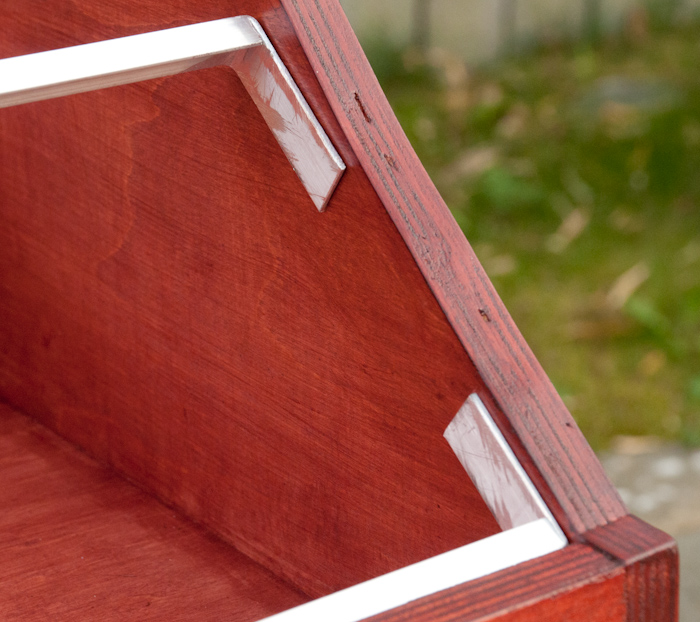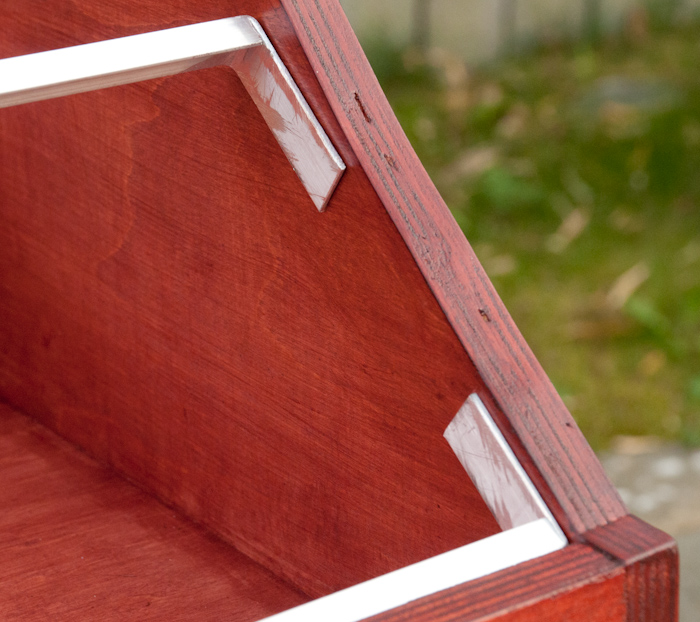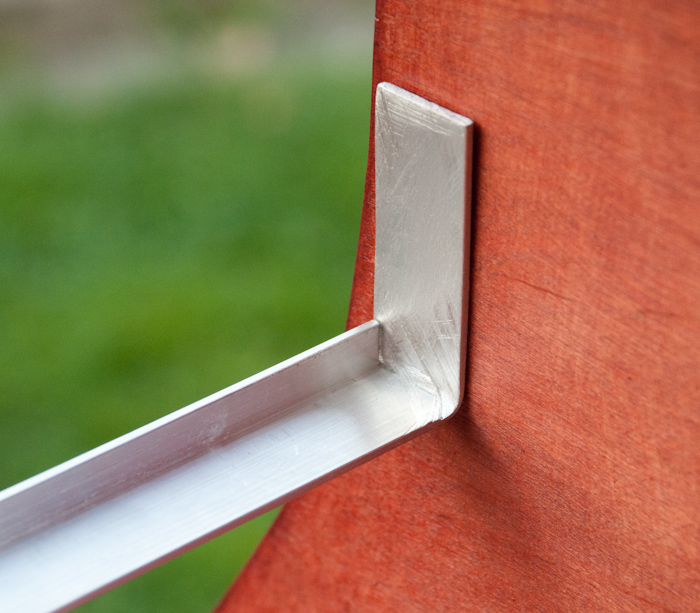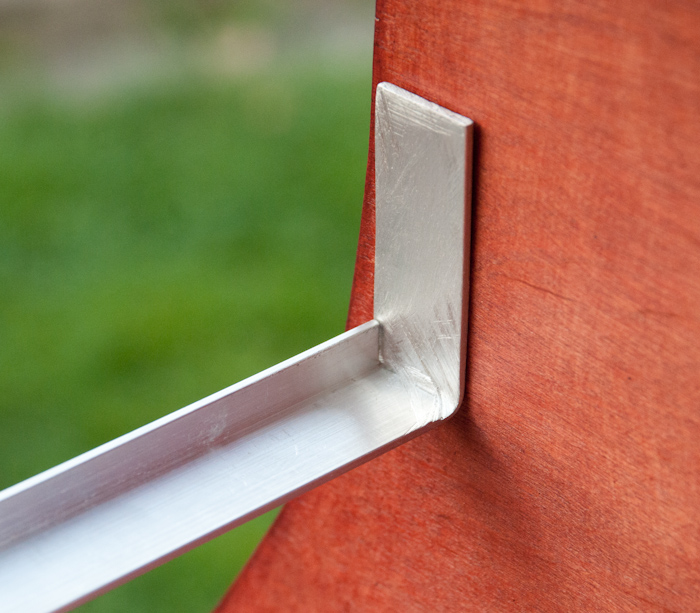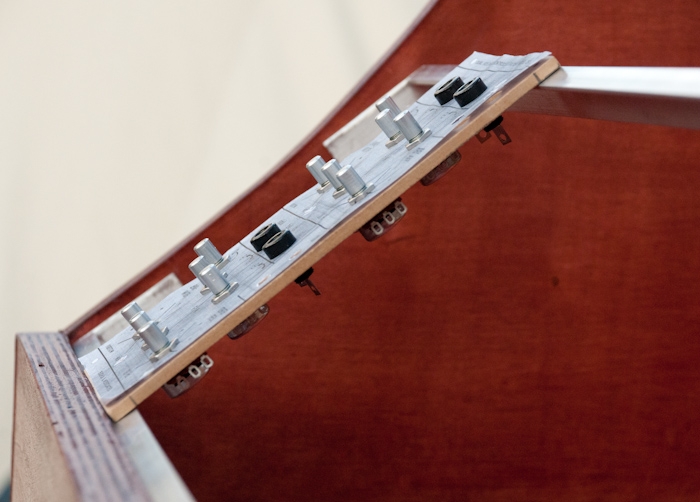 The rails are not yet fixed to the cabinet. I'll do that when I have the final front panels for the modules so I can make sure everything fits.