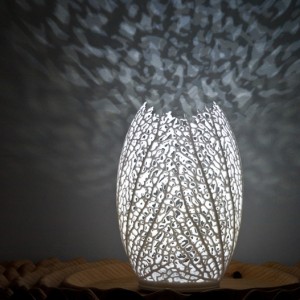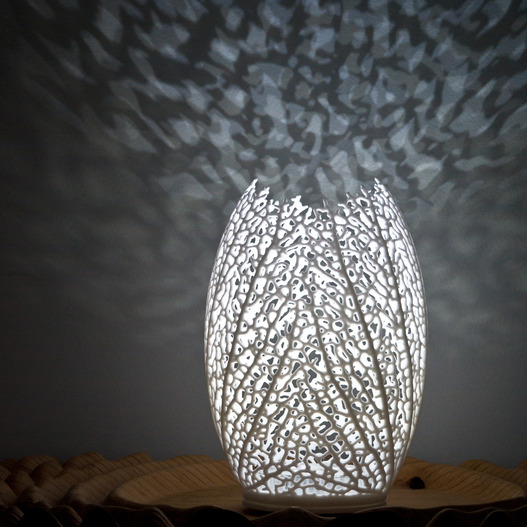 Sometime last year I discovered Nervous Systems, a Massachusetts based design studio run by +Jessica Rosenkrantz and Jesse Louis-Rosenberg.
They create beautiful, organic looking, objects (mainly jewellery and housewares) using generative computational design methods. One of my favorites is the Hyphae Lamp, which is shown to the right.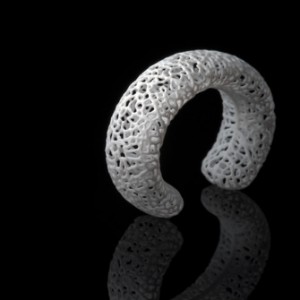 They also allow for customers to design their own objects using on-line applications on their website. So you can interactively design your own unique ring or bracelet, like the one shown to the left. The designs are manufactured in house using 3d printers using materials like stainless steel, nylon plastic and even wool felt.
Reading through their blog today I stumbled across an interesting lecture they gave at Carnegie Mellon University explaining their design process and the research they did leading to their designs.
[vimeo]http://vimeo.com/32857602[/vimeo]
I always have been very interested in using these kinds of methods to create art/beautiful things. Maybe it's just that geeky part of me…