Today I converted my old Atari ST disks to PC formatted disks that I could read on my PC.
On the Atari disks were old Cubase 2.0 files of tracks I made during the 90's. I would like to import them in Cubase 6.5 on PC so I can play around with them a bit. I still have my old Atari hardware (520ST+, SM125 monochrome monitor and SF314 disk drive) which have been in storage for about 15 years I think. After connecting everything I vaguely remembered there was something wrong with the on/off switch of the SM125 monitor the last time I used it. And so it was. When switching the monitor on it came on for a second and then switched off again.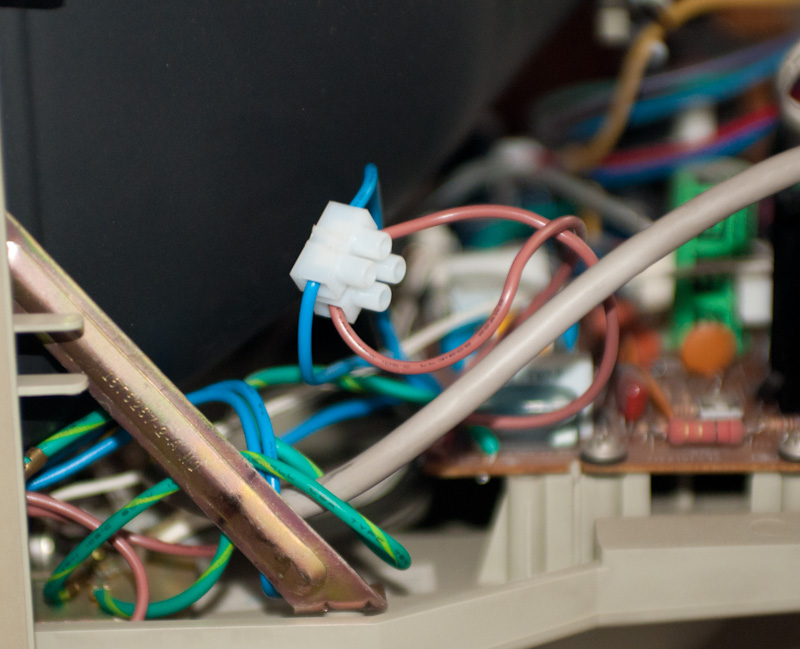 I opened the case, cut the 4 wires to the switch and measured the switch. It's a two pole switch and one side didn't work so I decided to bypass the switch and connect the wires in an always-on configuration. Braced myself for the white smoke test but everything worked fine and I closed up the case again. I switched on the Atari 520ST and it came to live without a problem!
I formatted a couple of 3.5″ disks on a PC which I used to copy the files from the Atari disks. The problem is that Atari formatted disks cannot be read by modern PC disk drives but PC formatted disk can be read on Atari ST.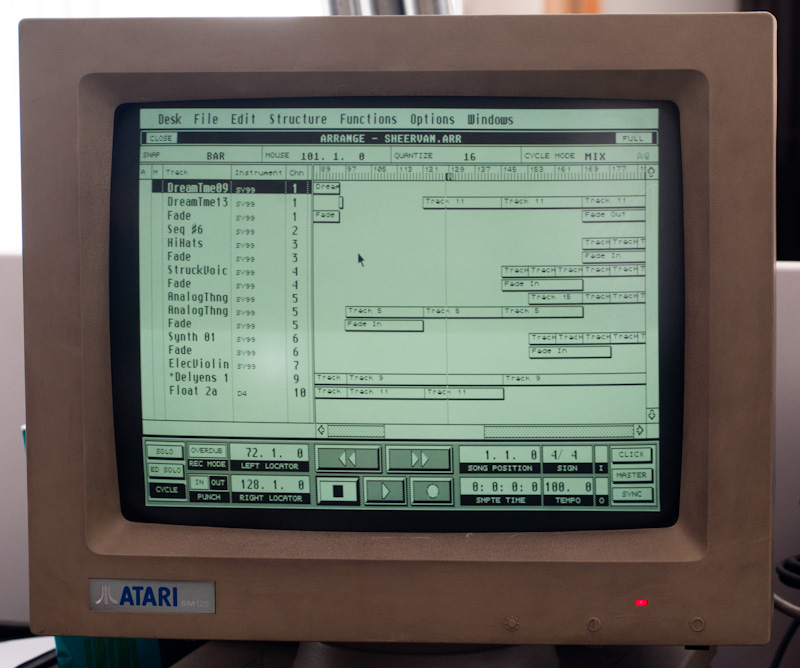 The Atari Cubase files are in .ARR format (Cubase arrangements) but unfortunately cannot be imported in the latest Cubase 6.5. I tried exporting as a MIDI file on the Atari but a lot of information was lost when importing this in Cubase 6.5.
To be continued…