While driving to work I pass a large industrial site everyday. Especially in the winter the early morning hours often provide some spectacular images when the sun is just rising above the horizon.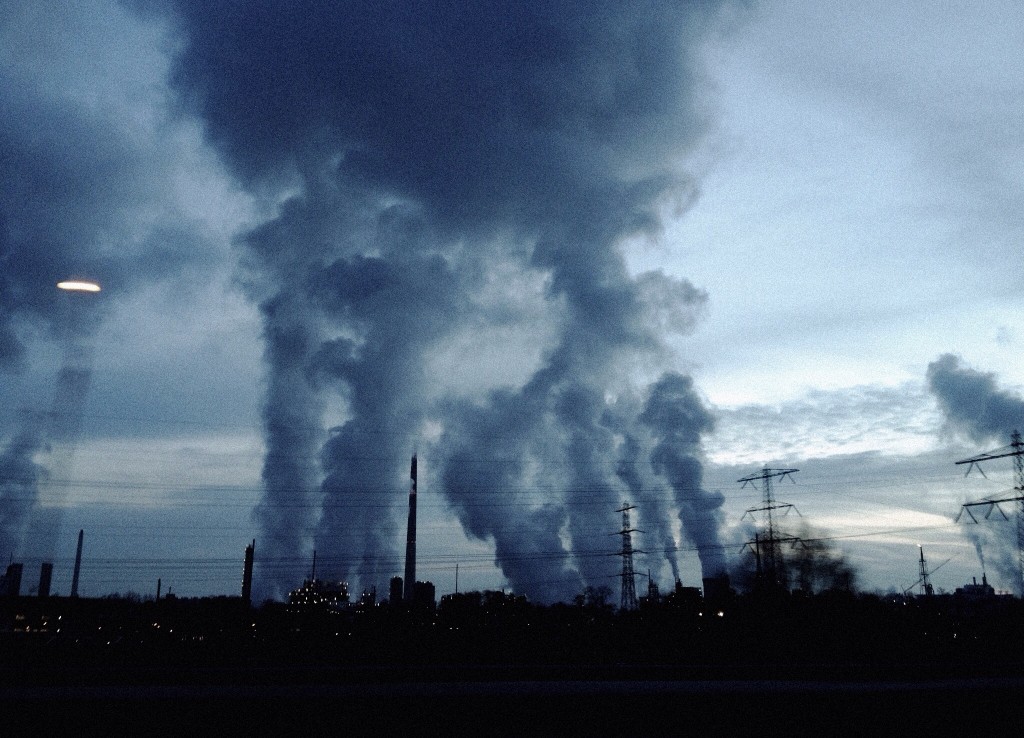 I use my iPhone to capture these images and will edit them on my phone or on my iPad. For editing I use the excellent photo apps Fotor (optimized for iPhone) or Pixelmator (for iPad). Both apps give me great control over the final look of my photo. If you don't know these apps, check them out. I think they're great tools for iPhoneographers.
I didn't do very much to this photo. I added some contrast, lowered the highlights and moved the overall tone of the picture a little bit more towards blue with a hint of green. Then I added some grain to give it a more grungy/industrial look.