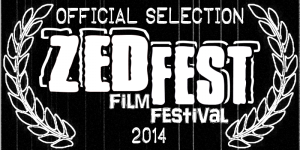 My short film "I Want To Believe" is part of the official selection for the Zedfest Film Festival 2014!
Zed Fest is a Horror and Sci-Fi Film Festival held from 7-9 November 2014 in Theater Banshee in Burbank, CA, USA.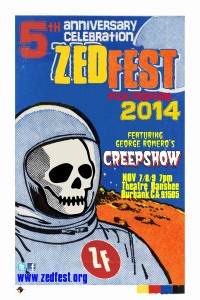 In their own words:
Zed Fest Horror Sci-Fi Film Festival was founded in 2010 to honor and acknowledge filmmakers and screenwriters who persevere against all odds to get their films made and tell their stories. In our competition we search for the Filmmakers and Screenwriters that embody the spirit of passionate movie making itself.
The official selection exists of 16 features, 17 featurettes, 39 short films, 4 super shorts and 4 music videos.
You can read more about the film on the I Want To Believe website. The teaser/trailer is shown below.
[vimeo width="640″ height="272″]http://vimeo.com/52707724[/vimeo]