Yesterday, I shot my first narrative film "I Want To Believe".  It was a long day but eventually we got everything we needed. A big thanks to my crew who made it all possible!
This film has been in preparation since the beginning of this year when I got the idea and wrote the script. I made a storyboard, shot list and lighting diagrams which helped a lot during the shoot. It was easy to communicate to the actor and crew what needed to be done.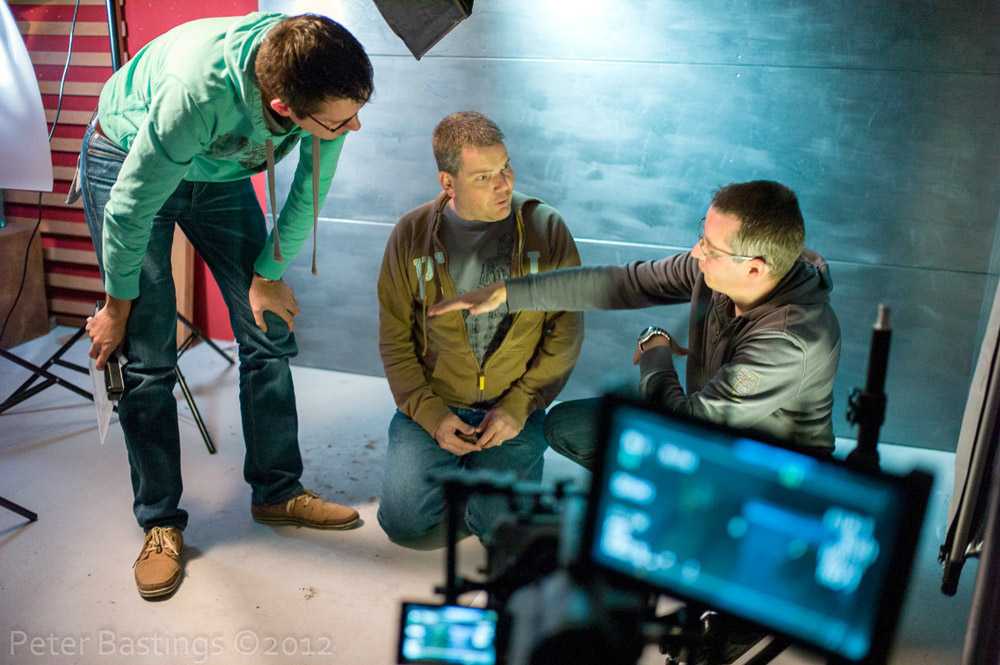 We started at 0930 in the morning and finished around 2230 in the evening. We shot 15 scenes. For a couple of scenes we used a green screen. The last two scenes took a long time as the initial set-up did not work out the way I thought it would. Changing lighting set-ups also took a lot of time and I make sure to plan more time for that in future projects.
Nonetheless I really enjoyed the shoot and I think every one had a lot of fun. With all footage shot the film now officially enters post production. I still have to record additional audio with a voice actress, create a couple of visual effects, do sound design, edit the film and create a soundtrack. Also, as the film is in Dutch, I will create English subtitles. So, still lots of work to be done…
Below a behind the scenes impression of the shoot.