Last Saturday I did a reshoot of a couple of scenes for my short film "I Want To Believe". All went well although there were still some things I could have done better. But I guess that's the curse of every filmmaker.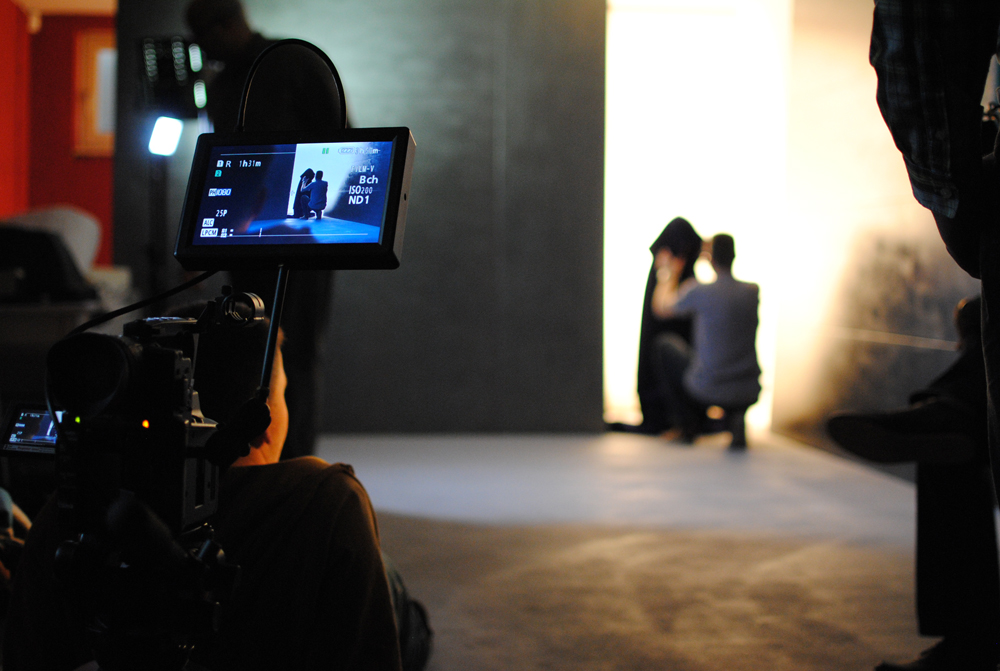 I planned this day a lot better than the first day of shooting. Taking the setup times of the first day of shooting into consideration I planned for more time setting up the shots and this took out a lot of stress. We eventually ended up about an hour past the planned end time, not all too bad…
I have shot all scenes now and started finishing the edit. After that it's mixing audio and adding several sound effects. Then there are a couple of visual effects to be added. So, still a lot of work to do.
Below a couple of behind the scenes pictures. All pictures were shot by Peter Bastings.