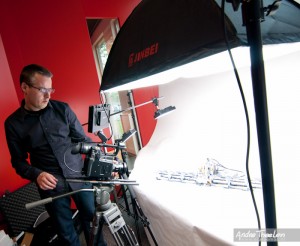 Today I shot a promo video for CWI (Centrum Wiskunde & Informatica) in Amsterdam. They built a working Turing Machine out of Lego building  blocks for their upcoming exhibition about Alan Turing and wanted a promo video they could use for promotional activities and for showing at the exhibition.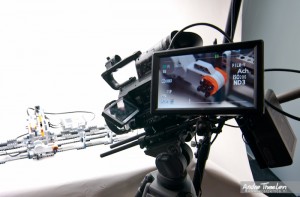 It was great fun but it took all day instead of the 4 hours I had planned initially. Lighting the different shots we planned took far more time than I had expected. As it was basically a product shoot, I noticed that I spent a lot of time watching and tweaking lighting details to make the shot as perfect as possible.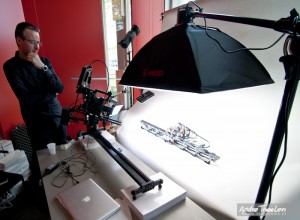 I used the Panasonic AF101 video camera with several manual focus Nikon Ais prime lenses (35m f2, 50mm f1.4, 55mm f2.8 macro, 85mm f1.4 and 105mm f2.5). I also used the Voigtlander 25mm f0.95 prime for a lot of shots. I used Cinevate's Atlas 10 slider for the moving shots of the subject.
I will post more information as soon as the final video is ready.