Two months ago I was approached by Nathan Zeldes, curator and scientific advisor for the CAPTCHA exhibition of the Jerusalem Science Museum in Israel. He asked if he could use my LEGO Turing Machine video for the exhibition. The video was to be displayed next to a replica of the Turing machine they were building.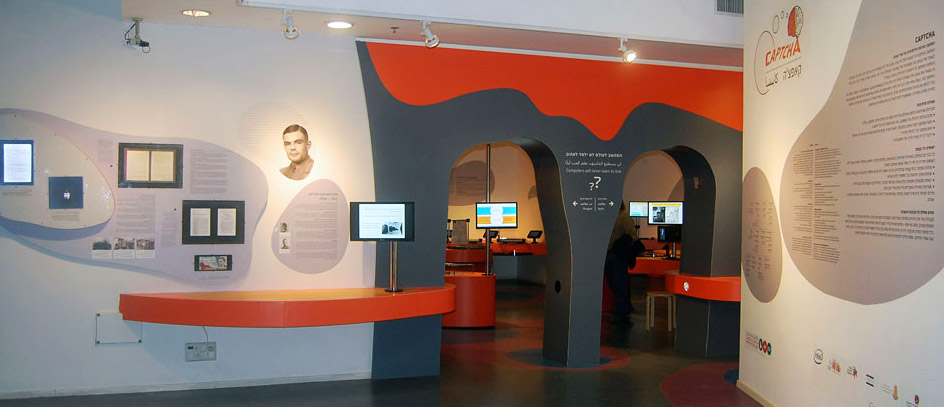 Tri-lingual
As the museum is tri-lingual, Nathan asked me to provide a high definition version of the video without English captions. Three versions of the video would be produced: with Hebrew, Arabic and English captions. I rendered a new version without captions which I send to Nathan and his team to work on.
Murphy's Law
While I was attending the Philip Bloom workshop in Brussels I received an urgent e-mail from Nathan. He wrote that the video without captions had accidentally be deleted. As the deadline for the exhibition was approaching, time was running out. I uploaded the video again as soon as I got home. As far as I know the videos were finished in time for the exhibition. Murphy's Law in practice…
LEGO Turing Machine at the exhibition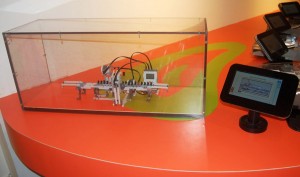 The CAPTCHA exhibition of the Jerusalem science museum opened last month. A little replica LEGO Turing Machine that was build by the science museum team was on display. Next to the LEGO Turing machine a little screen shows the video I provided. The visitor can choose to watch it in one of the three available languages.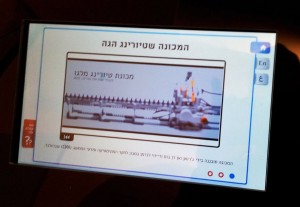 It's great to see so much interest in the LEGO Turing Machine and the video, especially for teaching purposes. By making the video we wanted to show people how the machine worked and that it is fairly easy to built one yourself. Apparently we succeeded in that goal. CWI is planning to provide more detailed building instructions in the future so anyone can built this great machine.
Many thanks to Nathan Zeldes for providing the pictures shown here.