I finished editing the LEGO Turing Machine film last Sunday night and uploaded it to Vimeo. Monday morning the team at CWI started sending out the message to the world.
What happened after that is nothing less than amazing. None of us expected this kind of response!

As the news spread over the world more and more people watched the video, more and more positive responses came in. Yesterday evening the video was played 100,000 times, a big milestone.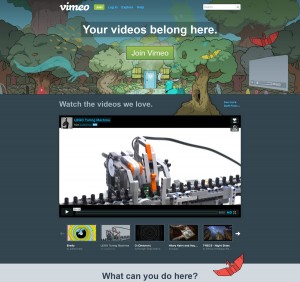 What happened next however, was very important for me personally. The video was selected as "Staff Pick" on Vimeo and, as such, is featured on their homepage. Although I'm really satisfied with how the video turned out, the fact that Vimeo picked my video among those hundreds, maybe thousands of great videos they see each day  was proof for me I indeed did a good job 😉
Thank you.
Exciting times…!