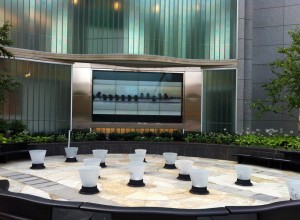 A couple of weeks ago I was contacted by Randy Scope, the director of content of the BioWall in Silver Spring, Maryland, USA. He asked me if my LEGO Turing Machine video could be part of the programming of the BioWall. The BioWall is an outdoor public space art and education video installation featuring non-commercial, life sciences, artistic and educational programming. Videos are shown on a 16′ x 9′ HD video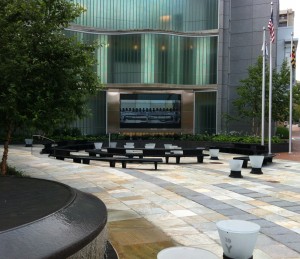 display.
The BioWall exists through the generosity of United Therapeutics Corporation, which specializes in manufacturing medicines to treat the rare disease pulmonary arterial hypertension. The BioWall is intended to operate 24 hours a day, 7 Days a week.
The pictures of the BioWall displaying my video were taken by Randy. Thanks!