Mamoni by Pega Loca
A couple of weeks ago I shot a music video with Pega Loca, a Dutch acoustic band, with whom I have worked before. As they want to play more live gigs, they wanted a good video to attract attention and to be able to show what they are capable of. In the video they play an own arrangement of the song "Mamoni" by Juanito Pascual.
For more information on Pega Loca check out their website: www.pegaloca.nl.
The shoot
One of the band members arranged a nice location for the shoot in a music school/pop stage. As I only had one camera, the band played the song a couple of times and each time I focused on a different band member or shot from a different angle to have enough variety in my footage to create a nice edit. The lighting was very simple. I used two big soft boxes with grids as keylights for the band members. For the close ups of the musicians I rearranged the lights where needed.
I used the Blackmagic Design Cinema Camera (BMCC) to shoot the video. The camera was mounted on a Kessler Crane Pocket Jib. This allowed me to quickly move around and change camera angles.
In the video below you can watch a short inside in the making of the music video.
Post production
Post production was fairly easy. I used Davinci Resolve Studio 15.2 to edit, colour grade en render the final video. Although Resolve has a nice option to sync multi cam source material based on audio track this didn't work as good as it should as my source material did not always start at the same time. So I first aligned the seperate shots by hand in the multi cam view. After that I could use the excellent multi cam edit functionality of Resolve to edit the video.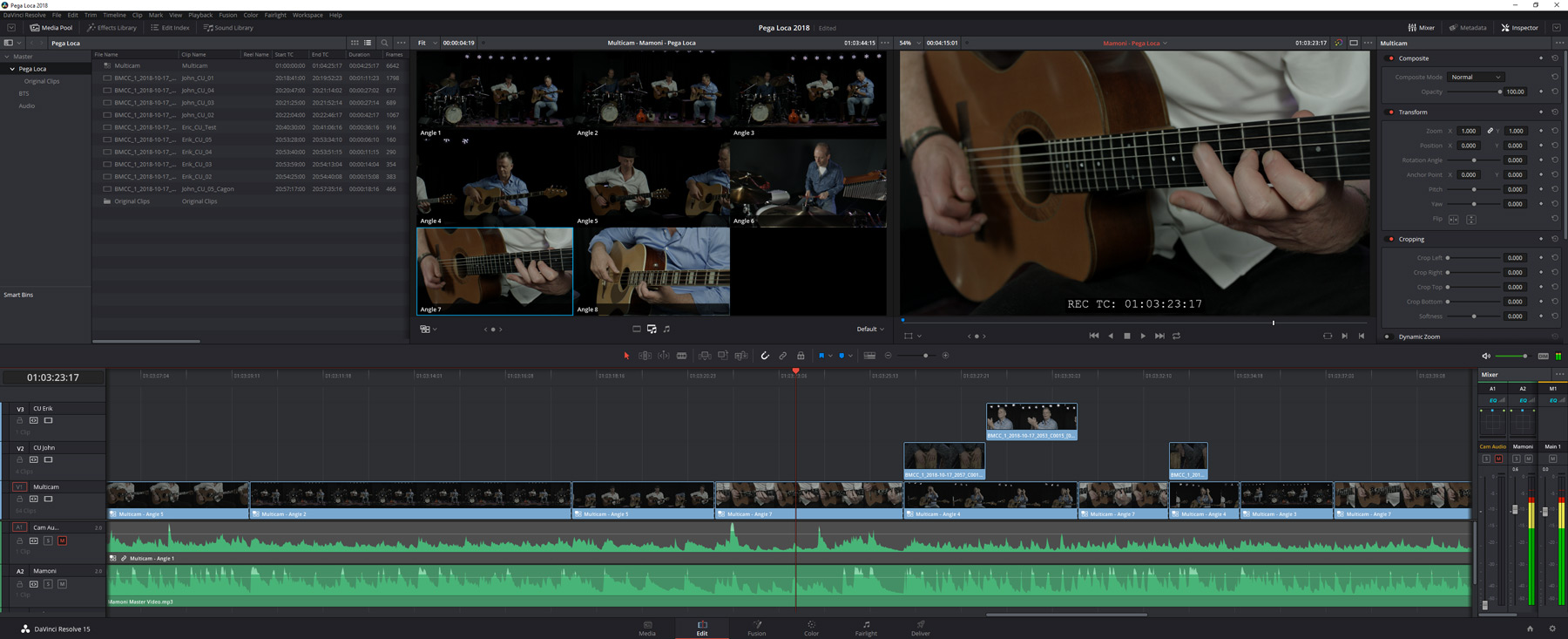 After I had a first edit I got some feedback from the band members and finalized the video together with Eric, the guitarist. After we locked the edit I colour graded the video and created the titles and credit rolls. All this was done in Davinci Resolve. I really like this workflow as I don't have to use any other application to get a final rendered video.