Viajeros by Pega Loca
Last November I shot another music video with Pega Loca, a Dutch acoustic band, with whom I have worked a couple of times before. They needed a new video to promote themselves and their new musical program. In the video they play an original composition called "Viajeros".
For more information on Pega Loca check out their website: www.pegaloca.nl.
The shoot
This time, we shot the video in the Munttheater in Weert, the Netherlands. It's the same theatre where I shot their first video, a couple of years back. We started setting up at 10 in the morning and while we were doing that, the lighting technician of the theatre set up the stage lighting. After about 2 hours we were ready and started shooting the video.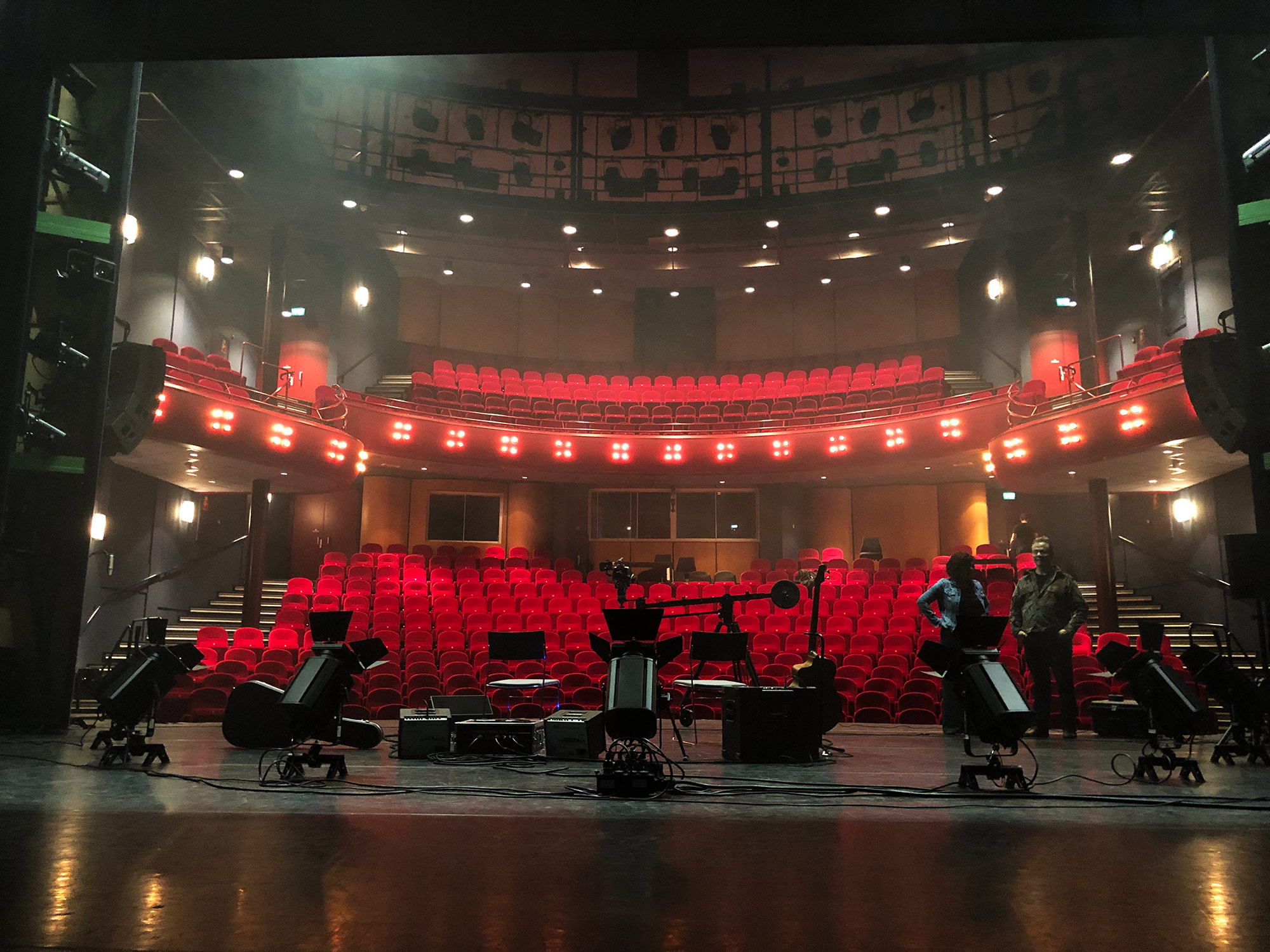 I used my Blackmagic Design Cinema Camera (BMCC) to shoot the video. The camera was mounted mainly on a Kessler Crane Pocket Jib to  allow me to quickly move around and change camera angles. I also used the Cinevate Atlas 30 Slider to get some subtle movement in the wide shots.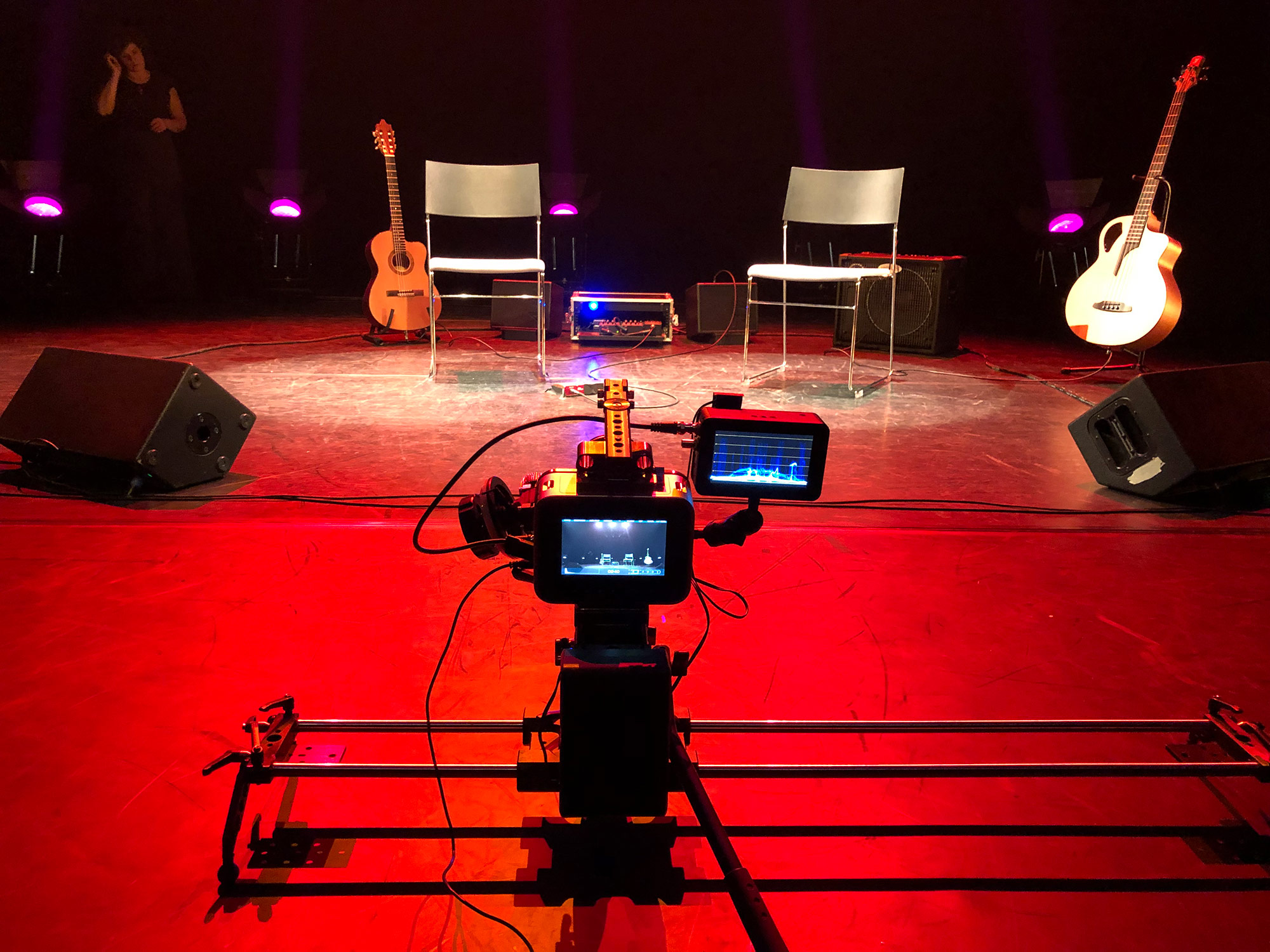 As I used only one camera, the band played the song a couple of times and each time I focused on a different band member or shot from a different angle to have enough variety in my footage to create a good edit. We wrapped up at 3 in the afternoon. As we worked together before the shoot went very smooth and we all had a lot of fun.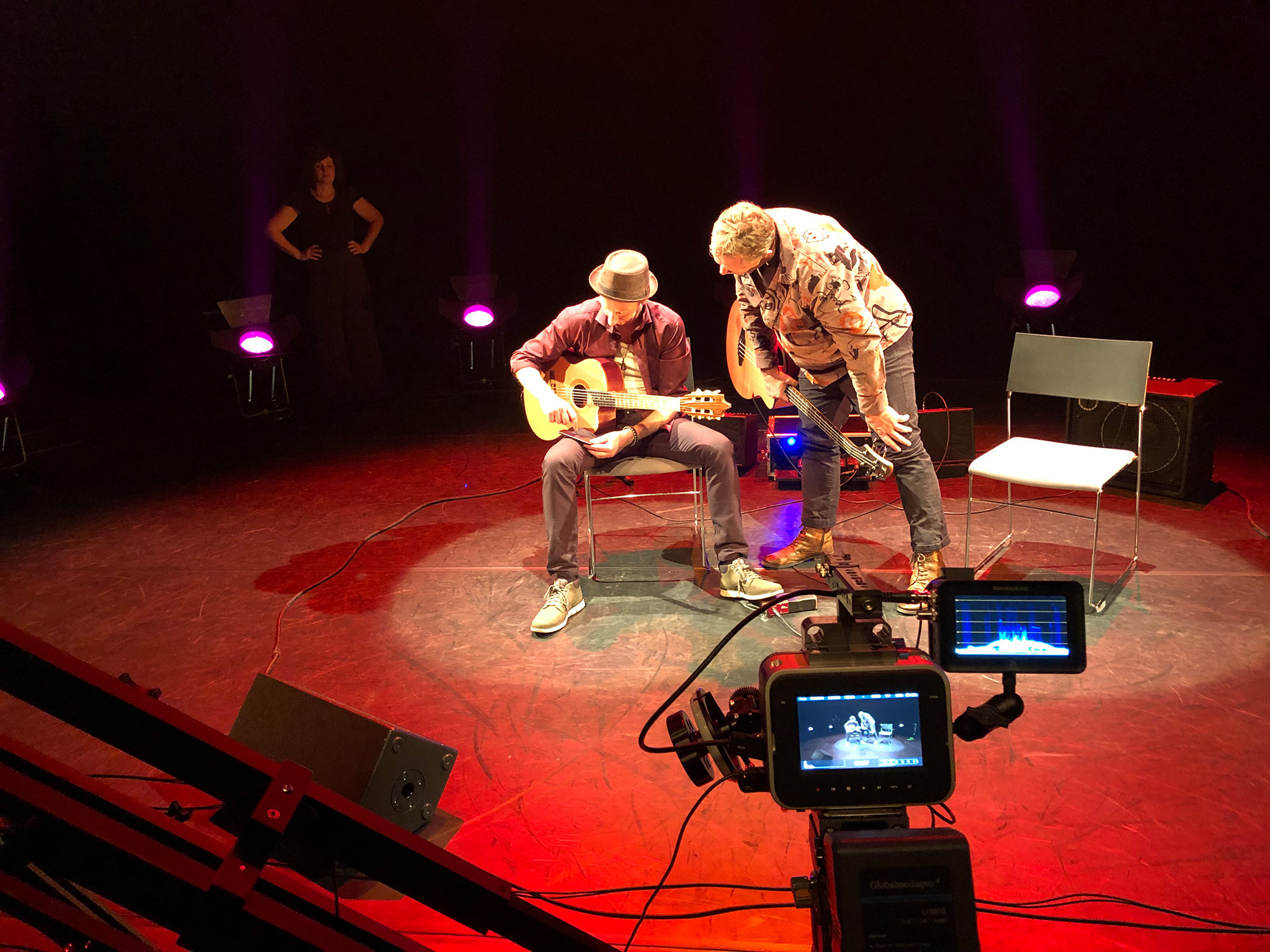 Below you can watch a short behind the scenes video which I shot with a second static camera.
Post production
Post production was fairly easy. I used Davinci Resolve Studio 16.2 to edit, colour grade en render the final video. I used the excellent multi cam function of Resolve to quickly sync up the different footage I had and it made editing a breeze.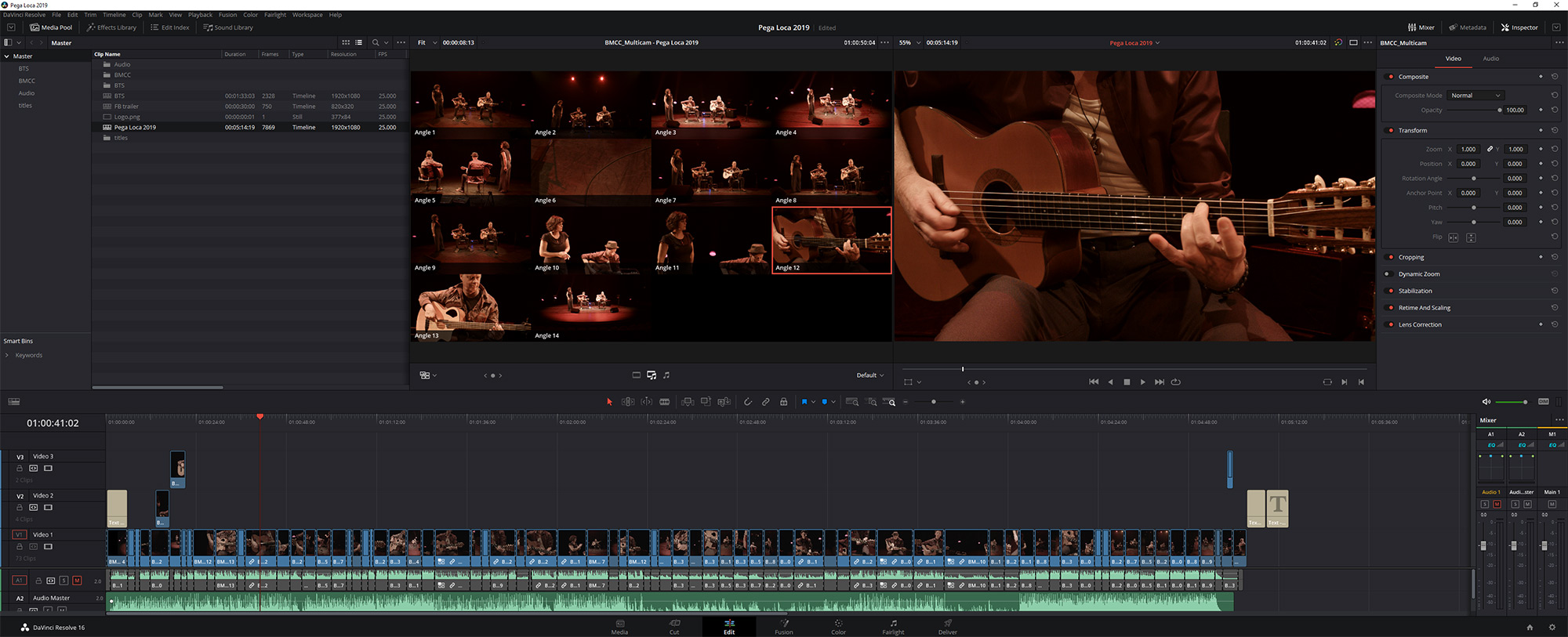 I made a first edit and got feedback from the band which I used to update the video. I then finalized the video together with the band in the edit suite. After we locked the edit I colour graded the video and created the titles and credit rolls. All this was done in Davinci Resolve.