I've been working on my new Buchla inspired modular on and off for some time now and finally had some front panels made. They turned out great and it inspired me to put some more energy into getting the modular done.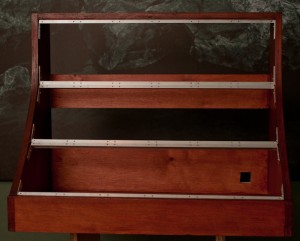 I already finished the cabinet and rails for mounting the panels six months ago. So, last week I finally drilled the neccesary holes, threaded them and installed them in the encosure.
To do: installing the power supply and internal wiring.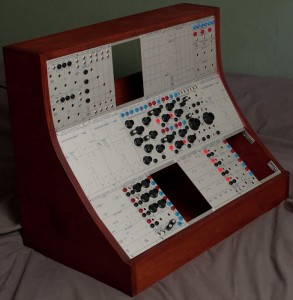 Then I drilled the holes in the front panels so I could install them to the rails. Everything fitted perfectly as you can see in the picture to the right. Initially I wanted to go for the Buchla 200e look but the knobs needed for that are hard to source in small quantities so eventually I decided to use the black Davies knobs for the vintage Buchla 100 look.
I will be adding more detailed descriptions of my Buchla project in the SDIY section of my website soon. To finish this preview a closeup of some of the modules.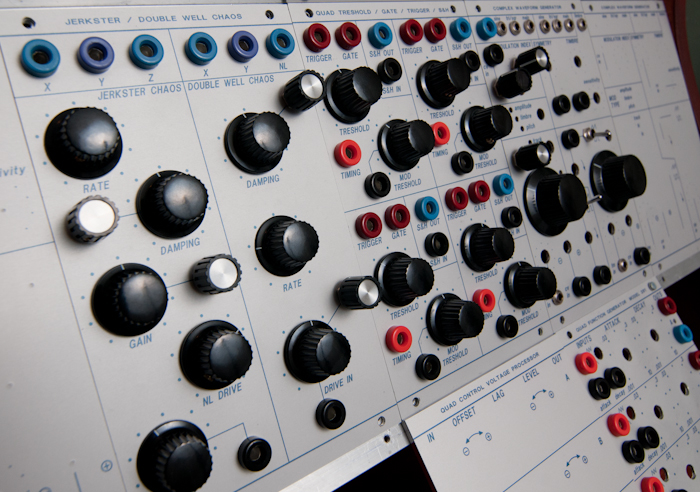 You can read more about this is the Buchlaesque SDIY section of this website.